1st modul of a brand new approach to the topic of Yin Yoga and Meditation - 4 weeks, 100 hours certificated, of detailed learnings about your body and mind. 
The Yin energy is a healing energy. We will show you how to use it to heal yourself and others. 
You will learn about this gentle and calm energy, why it is so important in our fast paced society, how to implement it into your own life and how to teach it to others.
Starting March 7th we will
explore the essence of Yin and how this energy manifests in the teaching of Yoga and
Mindfulness Meditation.

Learn about the

Yin energy

and its place in our lives.

Establish or deepen your

personal daily Mediation practice

.

Learn how to guide Meditations and hold space for others.
Explore different sequencing techniques for your Yin practice and class.

Find your

own voice and style

as a teacher.

Get

live classes

and support from

2 experienced

and

world traveled teachers

.

Connect & learn with a

community.

Get

certified

to teach Yin Yoga and Meditation.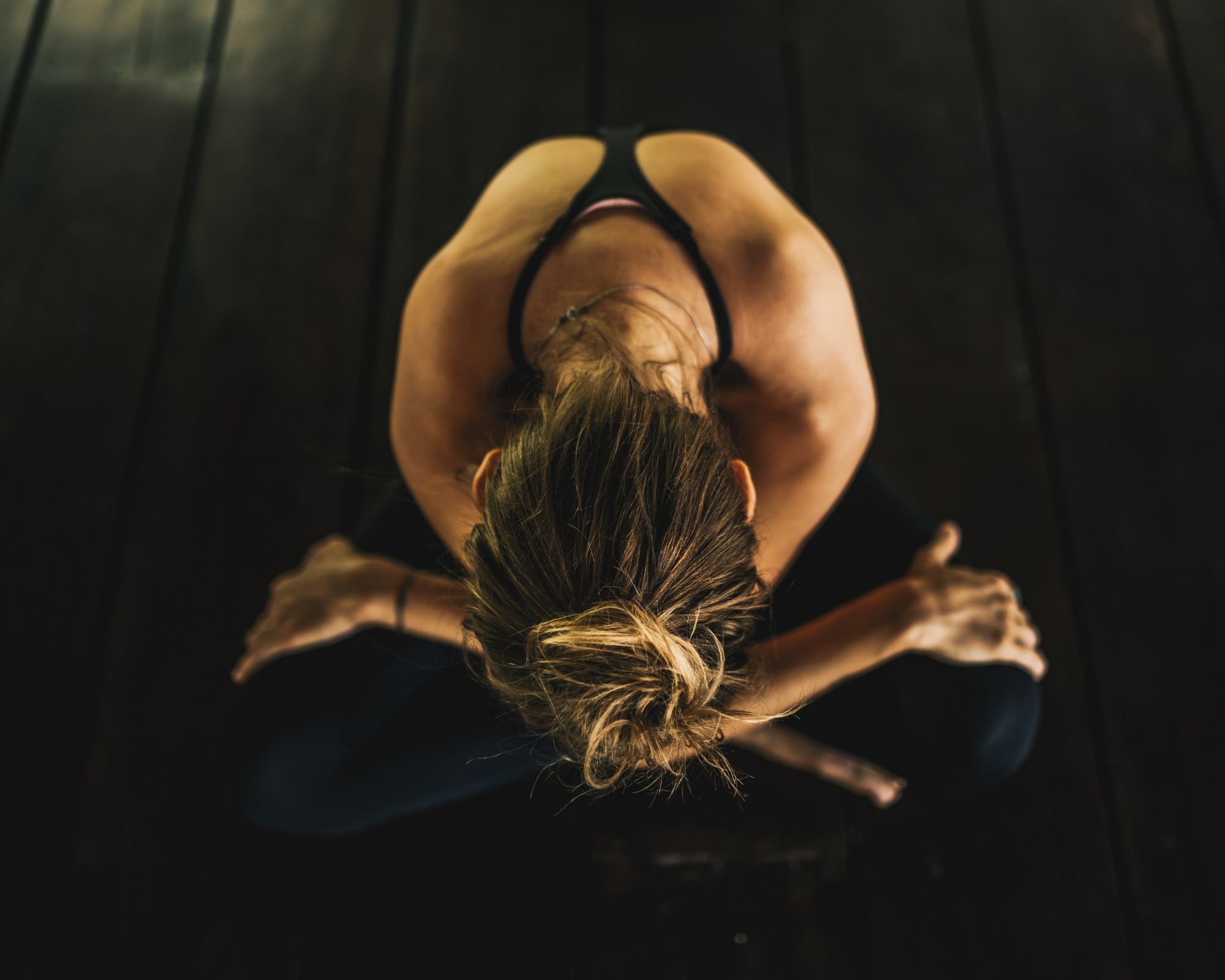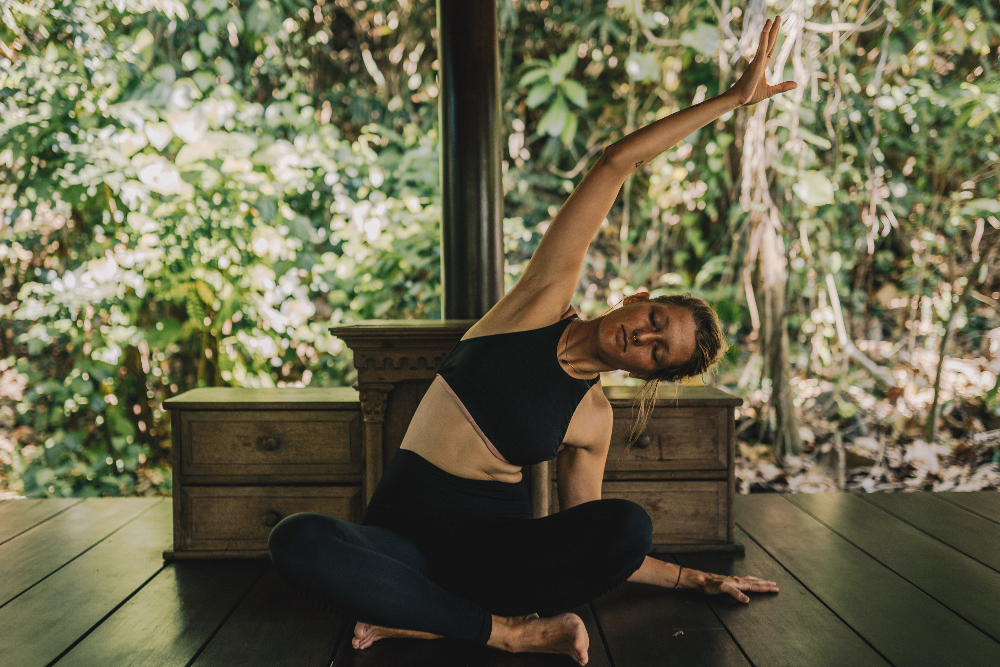 "Yin Yoga is simple, but simple does not mean easy." Bernie Clarke
As a contrast to many classic Yoga styles, Yin Yoga focuses on stillness, passice postures and a practice within to guide through this stillness.
In this training you will learn the basic Yin postures, how to guide them and how to make your Yin class stand out with various sequencing techniques.
A perfect addition to your classic YTT or for establishing your own Yin practice.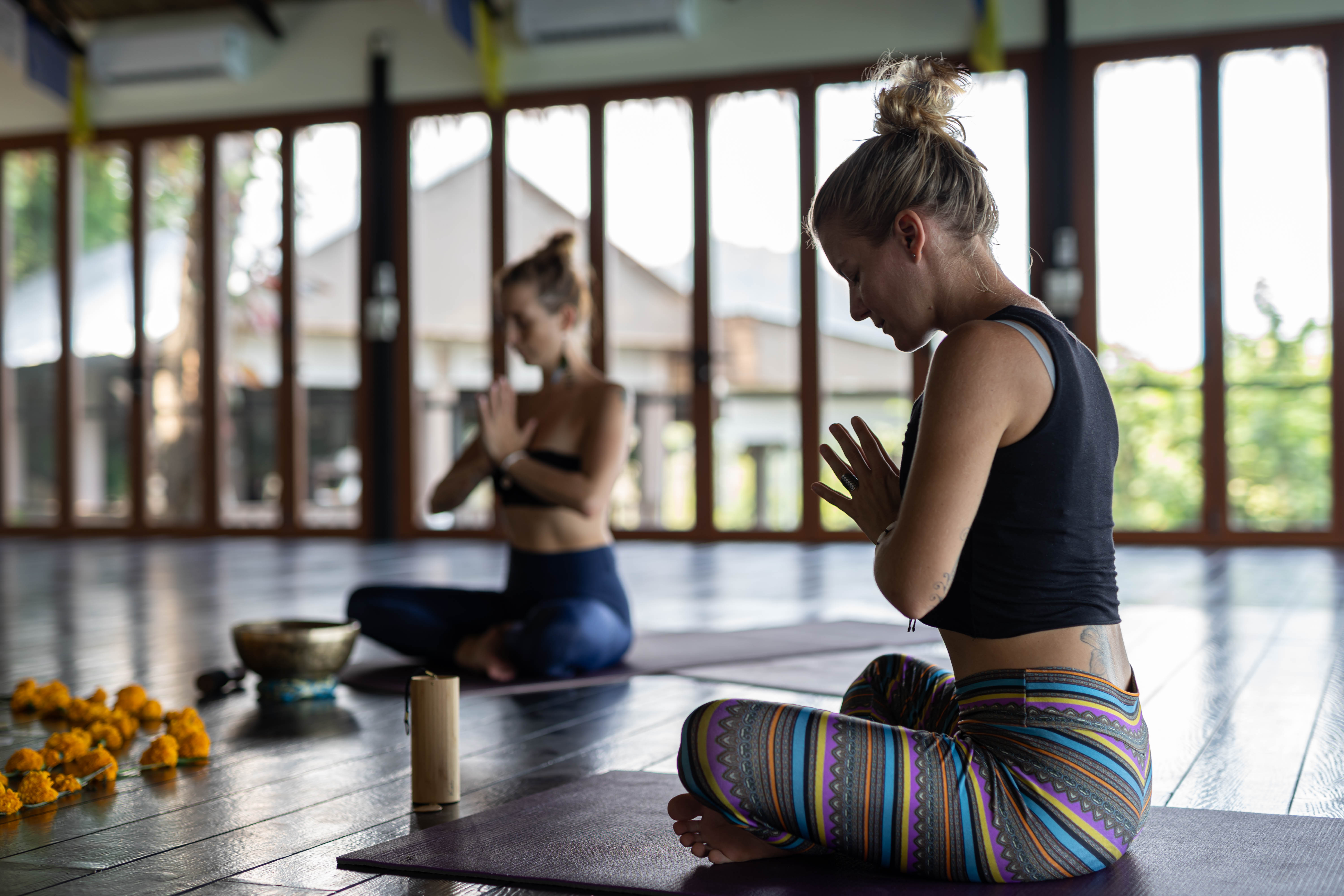 Meditation Training
"Be here now." Ram Dass
By practicing Meditation, you practice how to be fully present, how to live your life in the here and now and how to find peace within.
In this training we will explore the basics of Mindfulness Meditation, a Meditation style that concentrates on observation of the present.
Throughout the 4 weeks of the training you will establish a new, or deepen your existing Meditation practice and will also learn how to guide others.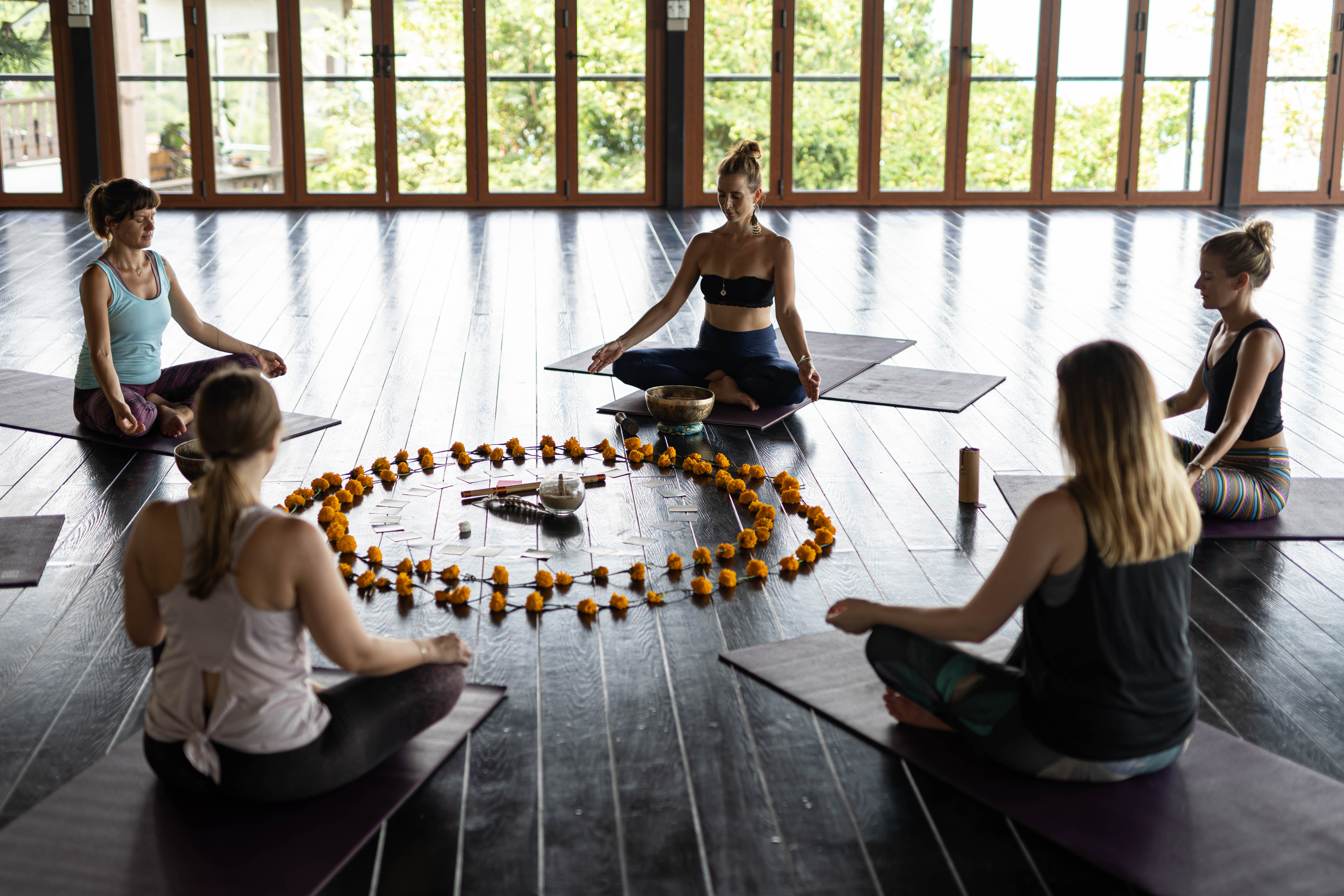 "We are all just walking each other home." Ram Dass
In times lie these, feeling connected and part of a community feels more important than ever.
That is why this is not a classic online training, where you work alone - we will help you to connect!
Weekly live sessions and discussions, 1:1 interviews with the teachers, an online group and a 'training buddy' will our touch points to go through this training together.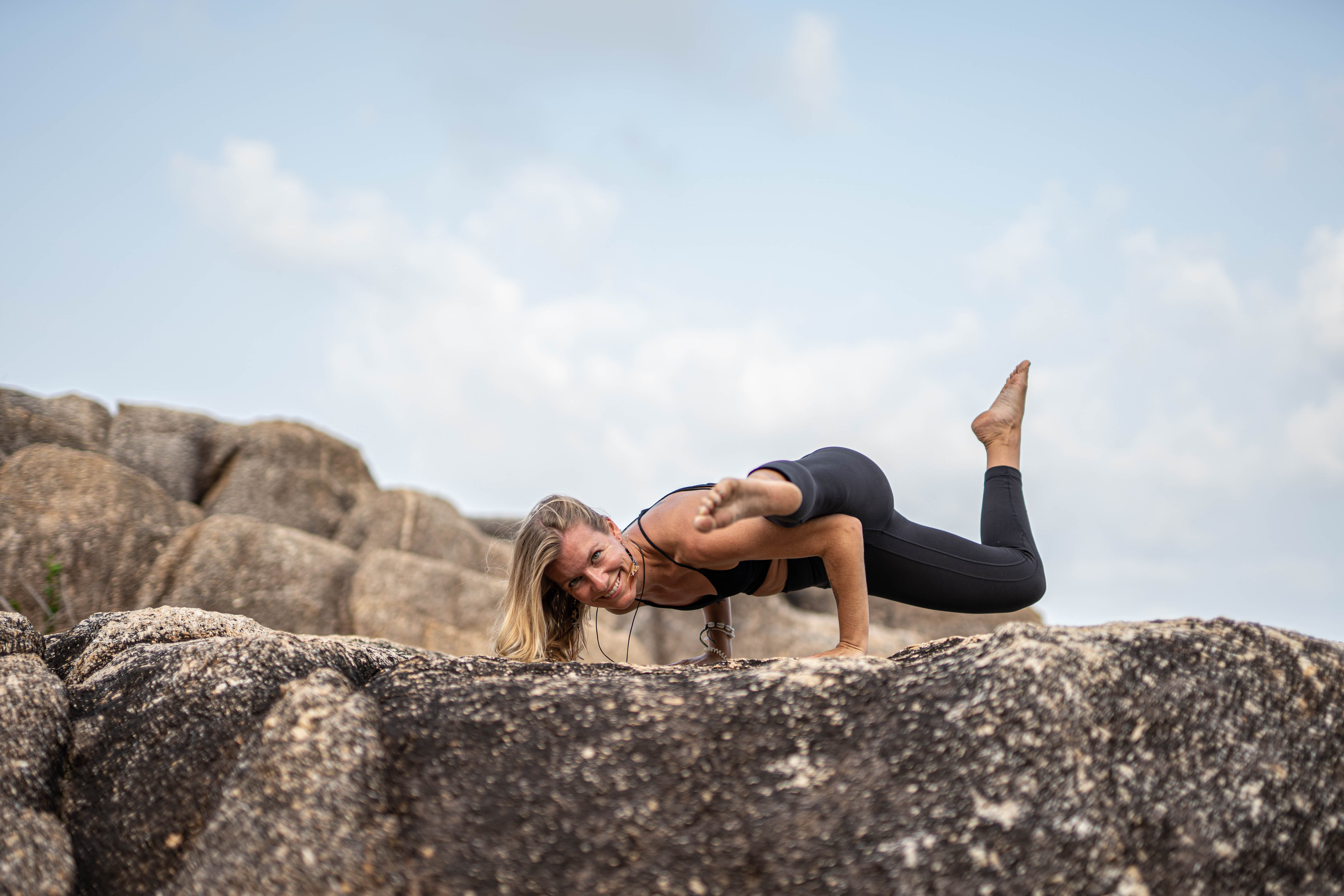 Evi is teaching Yin Yoga and Vinyasa Flow, Ashtanga, Pilates, Hot Yoga and Hatha Yoga since 2016.
Her yoga journey startet during a surf trip in Fuerteventura in 2014. Back then her teacher helped Evi to overcome anxiety and cope better with her fear of the high waves in the Atlantic Ocean.
Ever since then her yoga practice became her anchor in daily life, guiding her through difficulties, health issues and stress. Almost 6 years ago, she started her first Teacher Training in Vienna, shortly followed by an intense Yin Yoga Teacher Training in Koh Lanta, Thailand.
Evi loves to mix different styles. Her Vinyasa classes are powerful, yet floating and always inspired by her experience as a former professional dancer. In her Yin classes she loves to integrate her knowledge about the meridian lines in the body, the 5 elements and TCM.
She wants to share her passion about a healthy and sustainable yoga practice people can benefit from throughout every phase of their lives.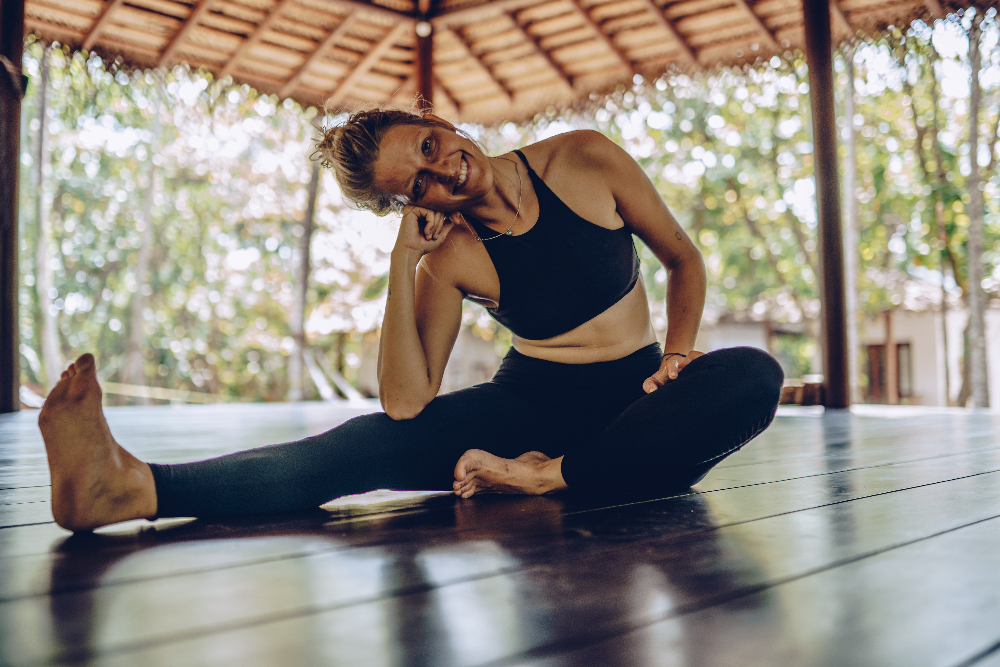 Anna Schlegel
Anna has been travelling and teaching Yoga and Meditation all over the globe for over 5 years.
She started her studies in Yoga and Meditation in 2012 at the Sivananda Yoga Institute in Vienna. From there, exploring many different styles and practices around the globe including Jivamukti, Ashtanga, Hatha, Kundalini, Vinyasa, and various forms of meditation. This led her to become formally certified as a yoga teacher in 2016 under Zuna Yoga in Bali.
In recent years, she has been studying and teaching throughout Europe, North America, Central America, Africa, and Asia, always seeking to share her own learnings and experiences with her students.
Her teachings are influenced by the wide variety of philosophies and practices she encountered along the way. Special emphasis is placed on discovery of the energies present within and around us and understanding of how to work with them.
She strives to help people live a full life by showing them how to be in the here and now.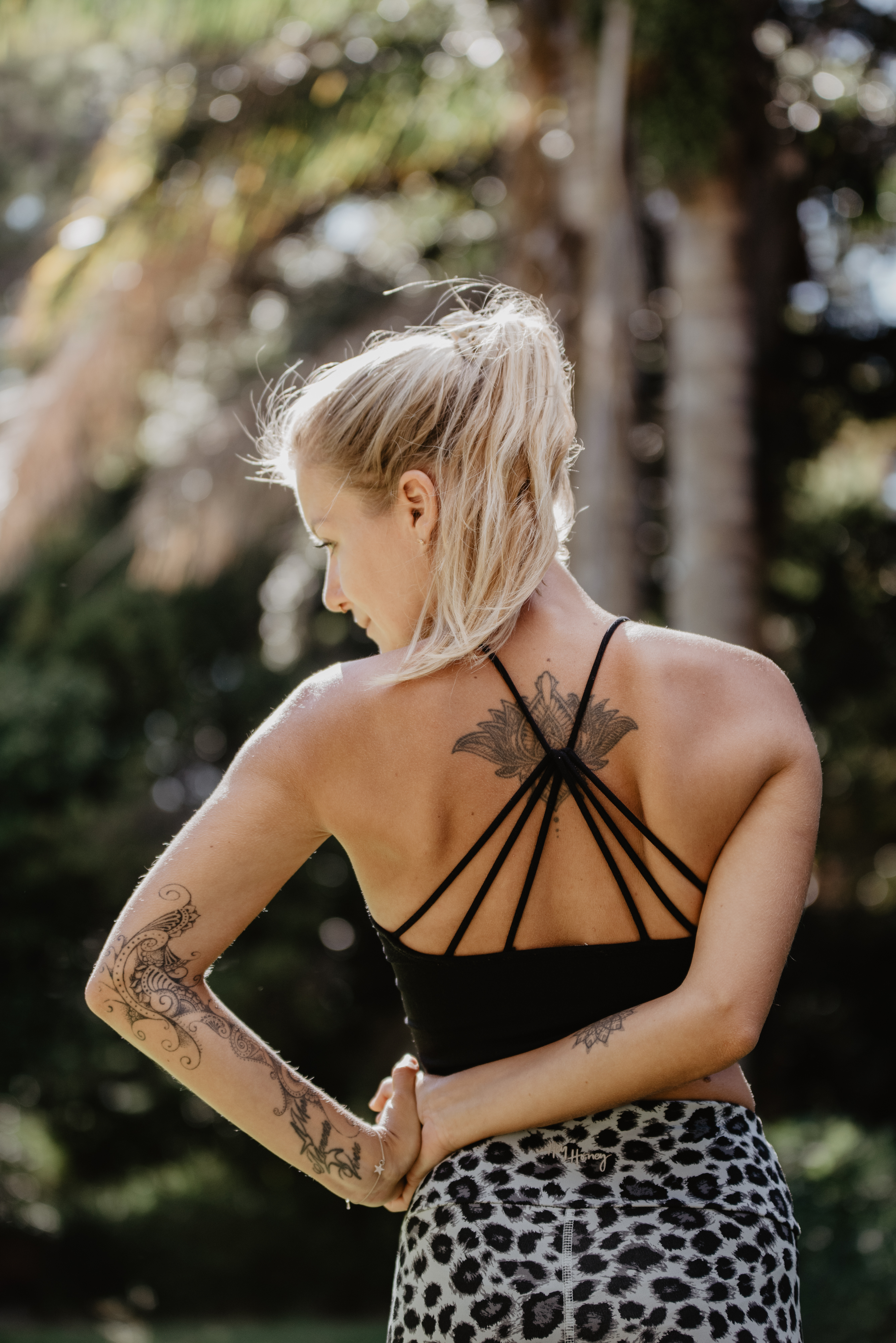 Who is this Training for?
Anyone who wants to establish or deepen their own Meditation and Yin practice and be able to pass it on to others.
Certified Yoga Teachers who want to expand their knowledge and be able to offer guided Meditation another Yin Yoga Classes.
Students and teachers who want to find their own voice and style.
Men and women who want to connect and share with others.
REQUIREMENTS
Motivation letter
Pre-talk with teachers
Reading list: Complete Guide to Yin Yoga, Bernie Clark; Mindfulness in Plain English, Henepola Gunaratana
Tuition paid in full (except payment plan)
HARD FACTS


Online Training
Start March 7th 2022
4 weeks
100 hours Certificate
2 experienced teachers
Live classes
Video lectures
Interactive group sessions
YIN buddy
1:1 interviews with teachers
Online learning materials
Price: € 600,-
Early Bird X-Mas Special: € 500,- (until 31.12.2021)
Check your inbox to confirm our connection!